Transformational Tuesdays
Date/Time
Date(s) – 01/13/2015
7:00 pm – 8:45 pm
Location
Sabrina's Home
Category(ies)
Transformational Tuesdays are rooted in the tradition and value of spiritual community (Sangha/Kula). While the teachings and practices often come from Buddhism, Hinduism and Mindfulness-Based Psychotherapy, the space is open to all spiritual traditions and honors the understanding that there are many pathways to the Divine.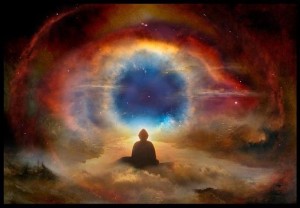 The practice will be held in Old Henderson at the home of Sabrina Santa Clara (please call for address). The location is expected to shift to a professional space in Green Valley by February or March.
Please arrive about 10 minutes early. Shoes can be left outside or placed in the basket under the little table when you first walk in. If you are late, please do not enter during meditation periods. Listen for the bell that indicates the meditation period has ended, then come in. I have a few zafus & zabutons (meditation cushions & mats), but if you have your own, please bring them.
The times below are estimates. We'll see how it plays out and go from there. We'll let the chanting portion arise organically. We may chant a cappella, with recorded music, or with musicians should any be present with their instruments.
Suggested donation is $5-$15. All proceeds will be given to a local nonprofit at the end of each month. The group will collectively decided on the nonprofit which will generally support causes related to the environment and the alleviation of animal and human suffering. No one will be turned away for lack of funds.
7:00 –  7:10    Intro, Meditation Instruction, Settling In
7:10  –  7:20   Guided Body-Centered Meditation
7:20 –  7:45    Spiritual Reading & Discussion
7:45 –  8:00   Silent Meditation
8:00 – 8:45   Kirtan (Hindu Chanting)