FUNDAMENTALS OF PSYCHOTHERAPEUTIC TOUCH: What Every Mental Health Clinician Should Know (Part One: Ethics)
Date/Time
Date(s) - 10/13/2017
3:00 pm - 7:15 pm
Location
Center for Integrated Wellness
Category(ies)
Why do you need this training?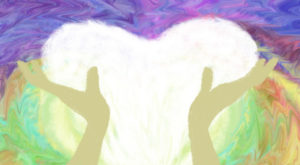 Most clinicians received very little training on the use of touch in psychotherapy other than "don't", "it's unethical" or "it's a slippery slope." When considering widespread touch abuse, both in and outside of therapeutic relationships, this is a significant breach in the ethics of basic psychotherapy training. Every clinician should be appropriately educated about the ethics of touch within the therapeutic container.
Clinicians are generally uninformed as to the extensive research and writing on the clinical use of touch in therapy. This training serves to remedy that gap in education.
This is a two-part training. This first four-hour section addresses the ethics of touch within the therapeutic relationship. 
By the end of the full 20-hour workshop you will understand:
The arguments for and against Psychotherapeutic Touch

The current research on Psychotherapeutic Touch

How cultural norms around touch affect our clinical positi

on

The benefits and potential pitfalls of Psychotherapeutic Touch

The ethics and definition of Psychotherapeutic Touch

Touch indications and contraindications

How to discuss touch with your clients and the basics of touch contracts

How to address client-initiated touch

How to therapeutically reject a client's touch without rewounding the client

How to appropriately document touch interactions (thereby avoiding potential lawsuits)

How to use Psychotherapeutic Touch with your clients
This training is didactic and very experiential – as such, the size is limited. To reserve your spot, please contact Sabrina at 951.378.5868 or email her at Info@SabrinaSantaClara.com
About the Facilitator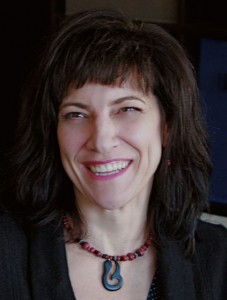 Sabrina Santa Clara is a Licensed Professional Counselor and holds a Masters from Naropa University in Dance/Movement Therapy and Body Psychotherapy. She is an Advanced Certified Internal Family Systems Therapist, a Nationally Certified Massage Therapist with over 25 years experience, and a Registered Yoga Instructor with over 20 years experience. Sabrina is currently writing a book on the Fundamentals of Psychotherapeutic Touch. She is co-owner of the Center for Integrated Wellness in Las Vegas where she judiciously uses psychotherapeutic touch in her therapy practice.
Investment:
$500 for the entire training. $475 if Registered by September 1st, 2016
10 % Discount for students
10% Discount for every attending participant you refer